List of CDN WordPress
Our list of CDN service providers for WordPress aims to present CDN solutions stamped as being specially designed for WordPress, in order to offer you an ever faster WordPress site from anywhere in the world. Some CDNs on this list offer more like for example the integration of a WAF. Good reading 🙂
CDN 100% specialized WordPress
The benefits of a CDN can be found both in the increased speed that will bring to your WordPress site that in the layer of security that it adds. All types of WordPress sites deserve a CDN of quality and sized to the needs.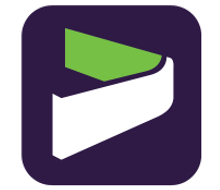 Incapsula : A CDN WAF anti-DDoS

In summary: Incapsula is the CDN solution that will both unleash the performance of your WordPress site while providing a much higher level of security. Using this CDN, all requests will be filtered through an application firewall (WAF) and anti-DDoS software, and of course, with the performance of a CDN cut for speed!
The CDN thought to protect your WordPress site.
> Incapsula CDN WordPress: The Complete Review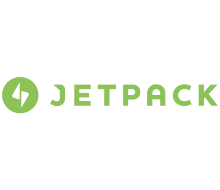 JetPack : l'ADN WordPress dans un CDN

In summary: Properly speaking, JetPack does not provide a CDN service. What manages the CDN is called Photon. Photon is not just a CDN. It also has the mission to reduce the weight of images associated with your WordPress site. Developed by Automattic, JetPack has a level of expertise on WordPress almost unrivaled.
JetPack is the CDN supported by Automattic which is behind WordPress.com
> JetPack CDN WordPress : La revue complète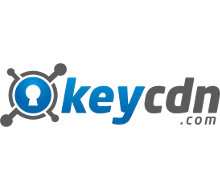 KeyCDN: Simple CDN like WordPress

In summary: KeyCDN is part of the supply of a CDN service made through a simple and uncluttered interface. It's almost like the administration interface of its WordPress site. Just like the latter, simplicity does not rhyme with limited. KeyCDN offers a secure and powerful CDN platform.
KeyCDN offers a very high level of functionality like HTTP / 2.
> KeyCDN CDN WordPress : La revue complète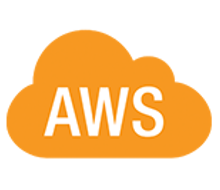 AWS : The number one CDN WordPress

In summary: With CloudFrount, Amazon is simply the world's largest provider of content delivered by a CDN. This is significant enough to be reported as already a very good starting point. CloudFront is not a CDN like any other, because in addition to offering you the services of a CDN, it interacts perfectly with the entire AWS universe.
An architecture CDN foolproof (and already tested).
> AWS CDN WordPress: The Complete Review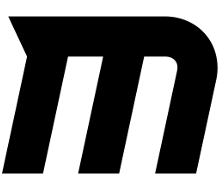 MaxCDN : LE CDN WordPress

In summary: If there is a CDN service provider name that would come to most WordPress regulars, I think it would be MaxCDN. Why ? Because he believed very early in WordPress and made a specialty to offer its network of content to WordPress sites. Its simplicity and low prices will have done the rest.
More than 6,000,000 sites worldwide use this CDN.
> MaxCDN CDN WordPress: The Complete Review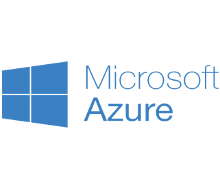 Microsoft Azure: CDN WordPress in the cloud

In summary: Microsoft signs its big comeback in the web competition with Azure. Azure is an all-in-one cloud platform. And this is not a view of the mind. So, it makes sense that Microsoft offers a CDN with Azure. The latter will allow you to connect your WordPress site to the infrastructure of this new juggernaut of the web that is Azure.
A simple and powerful CDN that puts Microsoft in the running.
> Microsoft Azure CDN WordPress: The Complete Review
WordPress Hosting with CDN included
A very good CDN comes in addition to hosting for your quality WordPress site. Both are indissociable; that's why I propose to you to discover three hosts specializing in the hosting of WordPress sites proposing either an included CDN, or to rely on the services of a recognized CDN for free. This allows us to simply enjoy a CDN with its WordPress site and make comfortable money savings every month.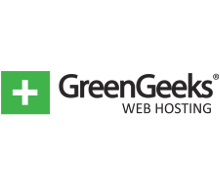 GreenGeeks: Green CDN
/
/
/
/
/
/
In summary: First of its generation, GreenGeeks is the only one to offer a Green WordPress Hosting. If your site will pollute much less, it will be even more efficient than in a classic environment. The secret ? An environment specially optimized for WordPress and make everything go faster while consuming as little as possible. The cherry on the cake, having a home at home, it is able to benefit from the home CDN for free.
A CDN that is both powerful and ecologically responsible.
> GreenGeeks Hosting: The Complete Review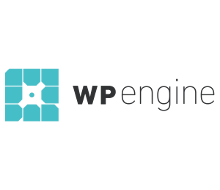 WP Engine : CDN premium
/
/
/
In summary: With such a high level of service, knowing that WP Engine offers a free CDN from the business plan makes sense. WP Engine has a reputation for hosting premium WordPress sites. This host offers an infrastrutuce capable of supporting very high loads while offering an exceptional response time.
Activate your CDN in one click.
> WP Engine Hosting: The Complete Review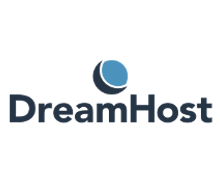 DreamHost: CDN JetPack Free
/
/
/
In summary: Providing quality service both for WordPress website hosting, and to finish an impeccable CDN service, are two different things. DreamHost has decided to focus on its core business of WordPress website hosting and let the CDN party to JetPack by offering you a premium account per site hosted at DreamHost.
DreamHost the WordPress Host / JetPack the WordPress CDN
> DreamHost Hosting: The Complete Review