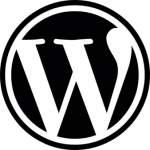 WordPress is the most used content management system in the world, and in addition, it is free and open source. WordPress is 28% of the sites in the world that use it. This percentage comes from ranking on the first million most visited websites in the world. This can be explained very easily. WordPress is simple, flexible, adaptable to all your needs, extensible to wish and really very simple (I repeat myself, it's because it's really really simple;))
It is possible to use WordPress from the big eCommerce site to the little personal blog through forums, community sites, sharing sites … WordPress just knows how to do it all.
With more than 50,000 extensions, called plugins, and tens of thousands of themes that will allow you to have a site with impeccable design, WordPress can become the basis of almost any website. Not to mention the SEO, ability to SEO, that WordPress can develop naturally and pushed to the extreme by specialized plugins.
You now need to find the hosting of your WordPress site.
Where can I host my WordPress site?
Let it be said, WordPress uses standardized technologies found in all hosts. In addition to this, its operation is rather basic from the point of view of hosting. Thus, almost all web hosts can host your WordPress site. A WordPress host is a normal hosting but with a particular configuration.From a technical point of view, WordPress only needs two things:
Run PHP
Access a MySQL database
Find the list of WordPress hosting in our comparative hosting of WordPress sites.
Once you have set up your hosting and your WordPress, your site will be accessible to the world.
How to start?
An installation in less than 5 minutes … See in less than thirty seconds. This will depend on the hosting solution chosen.
If you choose a specialized WordPress hosting, you will have to proceed as with all other hosts. The real difference will most certainly occur in the performance of your website. If you choose a managed WordPress hosting solution, then you will not even have to do anything.
Anyway, WordPress is installed in three clicks, the only thing to have is the access to the database associated with the hosting of your WordPress site.
WordPress hosting website review
[su_row]
[su_column size="1/6″]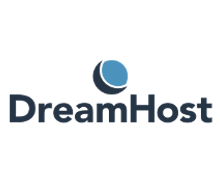 [/su_column]
[su_column size="2/3″]

In summary: Dreamhost is a web host who bet on WordPress. It's only WordPress, and it does it well. Owners of WordPress sites will be happy to simplify their lives. Read more >
[/su_column]
[su_column size="1/6″][su_spacer size="45″]
from $16
[su_button background="#FF2F3B" size="6″ url="https://wp-theme-plugin.com/out-dreamhost-wordpress-hosting" target="blank"]See the offer [/su_button] [/su_column]
[/su_row]
[su_divider top="no" style="dotted" size="2″ margin="10″]
[su_row]
[su_column size="1/6″]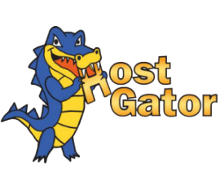 [/su_column]
[su_column size="2/3″]

In summary: HostGator is clearly a general host. But since he is also the biggest hosting company in the world, he had to learn to run WordPress perfectly. Read more >
[/su_column]
[su_column size="1/6″][su_spacer size="45″]
from $4
[su_button background="#FF2F3B" size="6″ url="https://wp-theme-plugin.com/out-1and1-wordpress" target="blank"]See the offer [/su_button] [/su_column]
[/su_row]
[su_divider top="no" style="dotted" size="2″ margin="10″]
[su_row]
[su_column size="1/6″]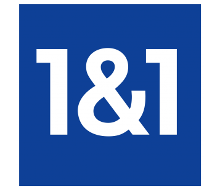 [/su_column]
[su_column size="2/3″]

In summary: 1&1 is also an extremely well known general web host. 1&1 is millions of websites with a big part dedicated to WordPress. Read more >
[/su_column]
[su_column size="1/6″][su_spacer size="45″]
from $1
[su_button background="#FF2F3B" size="6″ url="https://wp-theme-plugin.com/out-1and1-wordpress" target="blank"]See the offer [/su_button] [/su_column]
[/su_row]
[su_divider top="no" style="dotted" size="2″ margin="10″]
[su_row]
[su_column size="1/6″]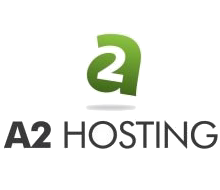 [/su_column]
[su_column size="2/3″]

In summary: A2 Hosting offers a WordPress-based hosting solution with a preinstalled module for you. Everything has been done to allow you to manage everything simply. Read more >
[/su_column]
[su_column size="1/6″][su_spacer size="45″]
from $8
[su_button background="#FF2F3B" size="6″ url="https://wp-theme-plugin.com/out-a2-hosting-wordpress" target="blank"]See the offer [/su_button] [/su_column]
[/su_row]
[su_divider top="no" style="dotted" size="2″ margin="10″]
[su_row]
[su_column size="1/6″]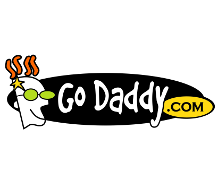 [/su_column]
[su_column size="2/3″]

In summary: GoDaddy, with its vast experience in the world of hosting, offers specialized and integrated accommodation. Different offer specially thought for WordPress are available. Read more >
[/su_column]
[su_column size="1/6″][su_spacer size="45″]
from $4
[su_button background="#FF2F3B" size="6″ url="https://wp-theme-plugin.com/out-godaddy-wordpress" target="blank"]See the offer [/su_button] [/su_column]
[/su_row]
[su_divider top="no" style="dotted" size="2″ margin="10″]
[su_row]
[su_column size="1/6″]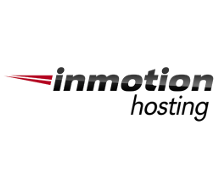 [/su_column]
[su_column size="2/3″]

In summary: InMotion is trying to stand out from the competition by offering a true integrated solution to host your WordPress site while highlighting its team of WordPress fanatics. Read more >
[/su_column]
[su_column size="1/6″][su_spacer size="45″]
from $8
[su_button background="#FF2F3B" size="6″ url="https://wp-theme-plugin.com/out-inmotion-wordpress" target="blank"]See the offer [/su_button] [/su_column]
[/su_row]
[su_divider top="no" style="dotted" size="2″ margin="10″]
[su_row]
[su_column size="1/6″]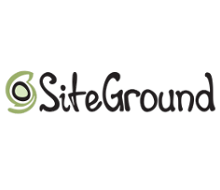 [/su_column]
[su_column size="2/3″]

In summary: SiteGround is an automatic installation of WordPress, an automatic update of your sites, the access to an advanced cache and the use of GIT and a mode stagging for the pros. Read more >
[/su_column]
[su_column size="1/6″][su_spacer size="45″]
from $10
[su_button background="#FF2F3B" size="6″ url="https://efum.mx/visit/hebergement-wordpress-info/siteground/" target="blank"]See the offer [/su_button] [/su_column]
[/su_row]